Creating the "Authhash" for Shoutcast v2 servers and registering to SHOUTcast directory.
This guide explains how to configure the 'Shoutcast v2' "Authhash" settings.
'Shoutcast v2' now requires you to create an 'Authorization Key' (Authhash) for your stream so that it can be registered for the Shoutcast directories and as a 'Public' stream. If a streams 'Authhash' settings are not completed a server will act as 'Private' until it is registered. If you want your station to be publicly available, then you will need an authorization key. Please note this is not required for private stations.
Please see the following wiki page regarding Shoutcast's "public" listing requirements. Some more detailed information on the 'SHOUTcast Authhash Management' can be found here.


Creating the "Authhash"

In order to create your 'Authorization Key' (Authhash), first click access your streaming server index page from your Quick Links in Centova Cast, and then click on the 'Stream Login' link from the navigation menu found on the right of your 'SHOUTcast Stream Status' page.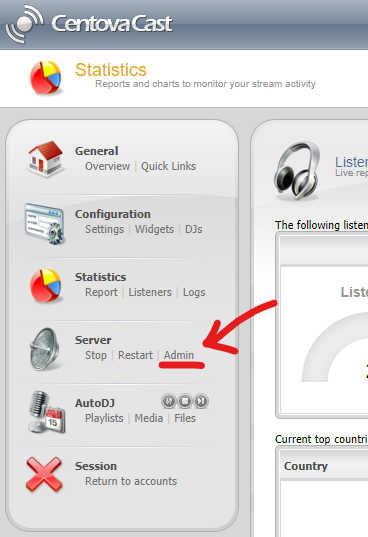 The username for this is 'Admin' and the password will be the same as your Centova Cast administrator password.
Once logged in you next need to use the 'Create Authhash' link.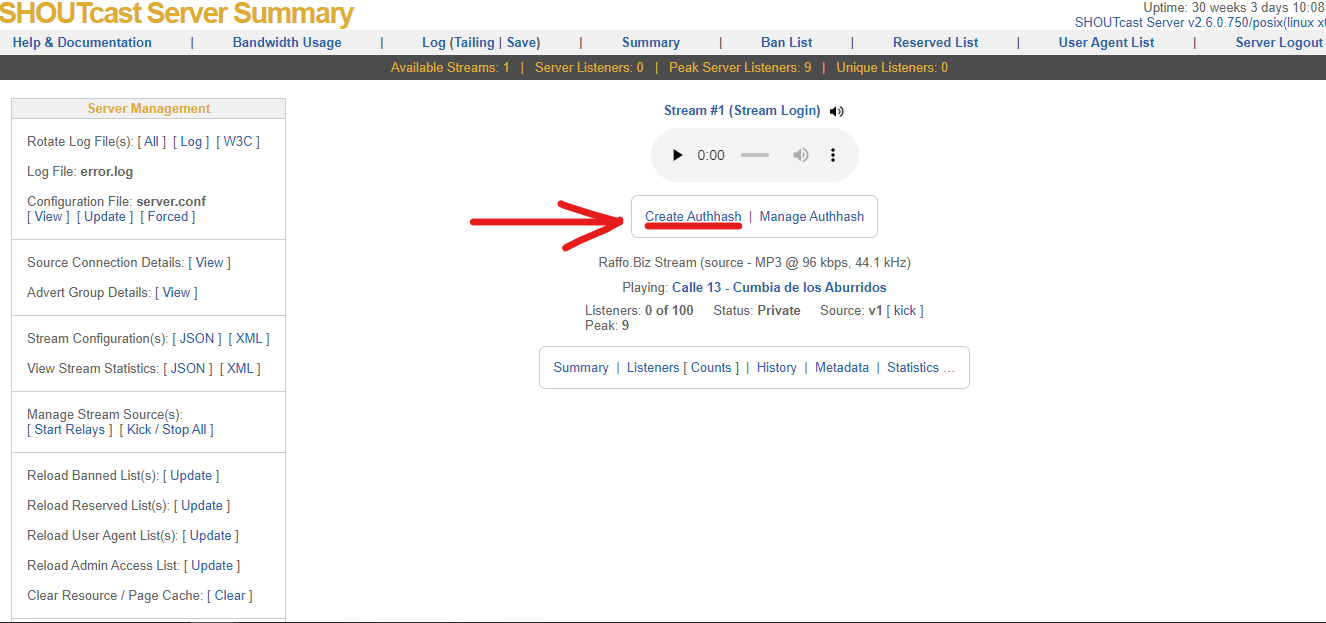 You are then taken to a page for you to complete your Shoutcast v2 servers 'Authhash' settings.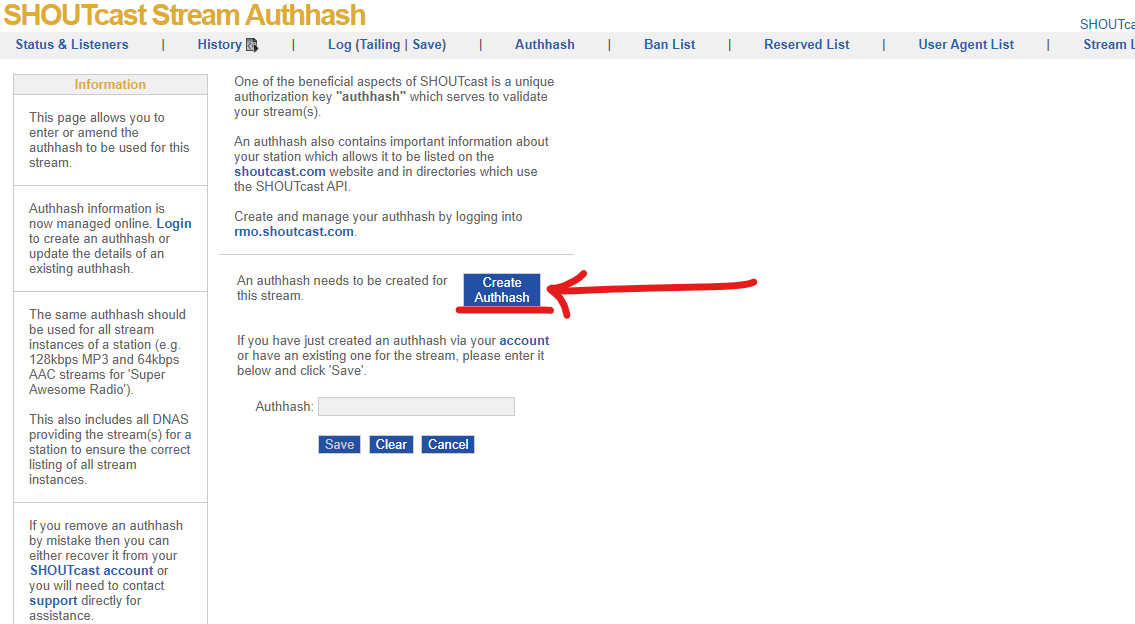 After clicking the Create Authhash button, you will be redirected to https://radiomanager.shoutcast.com. You will need to create a free shoutcast account if you haven't done so yet and copy the newly generated authhash for your station in the Advanced section of your Settings.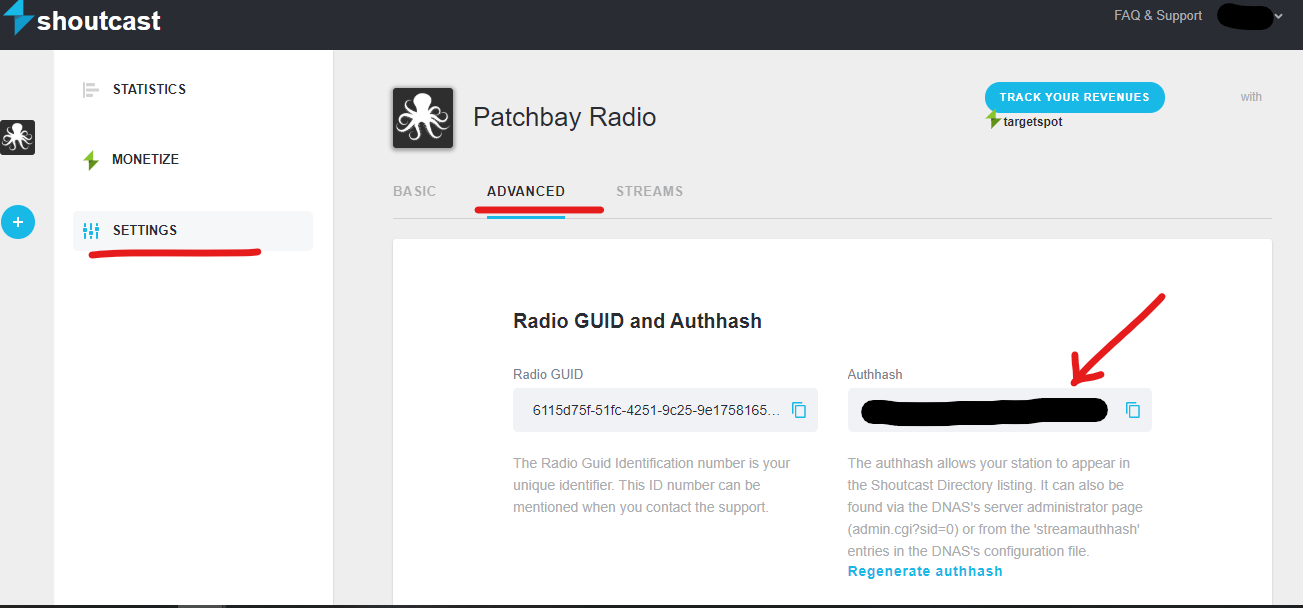 Return to your SHOUTcast server Authhash configuration page and paste the authhash you copied from your shoutcast account.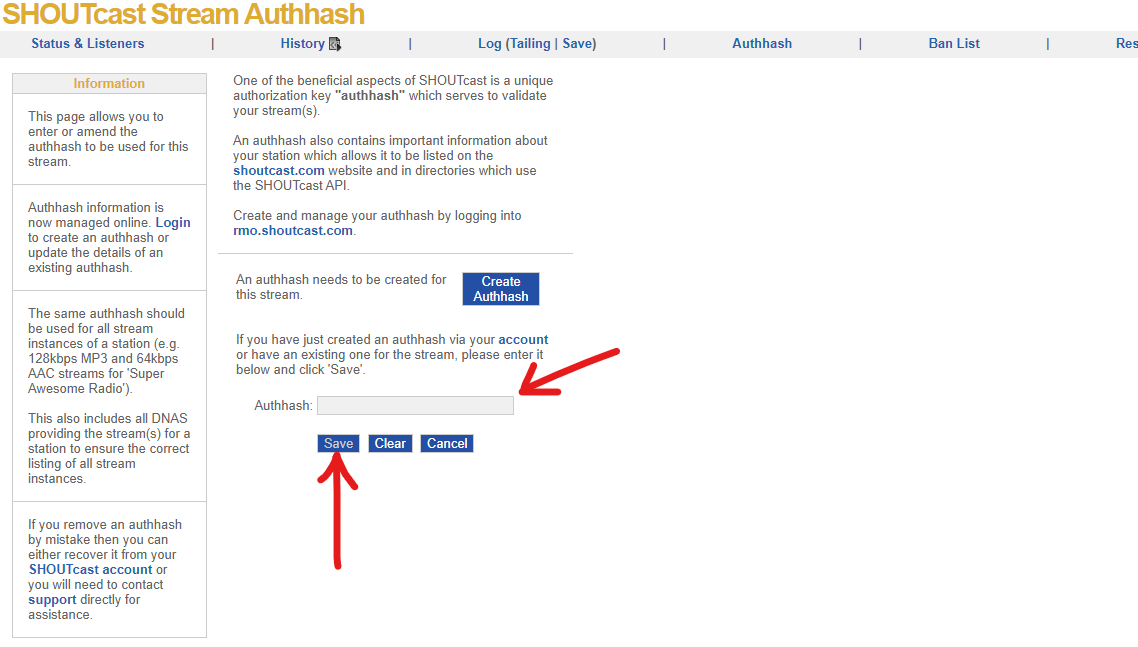 Once authhash has been pasted, finally click on the 'Save' button and your server will then be registered with Shoutcast (which only usually takes a few seconds) and then become a 'Public' server available on the Shoutcast directories as well as within our own directories.